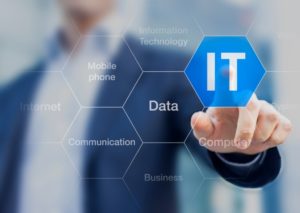 As entities become more mobile, technology-reliant, and geographically dispersed, opportunities for growth increase exponentially. All of these great opportunities can intensify the challenge to create and maintain reliable communication and security.
Our management team provides Information Systems Support Services to our clients in several areas to ensure IT success, security, and compliance.
Information System Audits and Reviews:
FISCAM and FISMA Reviews
System and Application Security
Security Program Development
System Control Reviews
Information System Analysis and Planning: System, equipment, and technical analysis as well as long-range information system planning.
Information Technology Support: Project management, training and transfers of skills, software and hardware sourcing and recommendations, and interfacing of system and accounting data with other departments and agencies.
Systems Functional Design, Testing, and Integration:
Develop functional requirements.
Create logic and translation maps.
Develop test files, test plans, and strategies for the system and related interfaces.
Conduct testing, document test results, and coordinate issue resolution.
Deliver status and implementation reports, develop training materials, and provide training and communications to ensure successful integration with the user community.